Got tofu?
by Meepinater C.
( Add to my favorite builders )

Hello. If you are reading this, you are most likely just going to get bored and go do something else like fortnite. But before you go, check out some of my mocs! I've got WWII, star wars, bionicle, hardsuits, and some other random things that SOMEONE is bound to like. so there. now move along and like my stuff.

Alright, guys, huge announcement.
As you all know, Mocpages is dying. Even people such as myself are less active. When I turn 15, I will get a Flickr. Probably even more reducing my activity.
So.
I wont leave, but i might not be active, either.

oh, and... I LIKE TOFU! deal with it.
Ok, so here is a list of previous names:
Jack Campbell
Krayjax, LoDF
Atarangi Kaumera
Brickarms Fanatic
WWII lego guy
Tarakona, Drago-toa

meepinater is the name i use on most of the websites i'm on, so I figured i'd do it here!

I was once a lame noob who, like all of us at one point, made multicolored creations. I thought that the snot technique meant layering everything with tiles. But thanks to a bunch of guys here on the pages, I can create decent bionicle, WWII, minecraft, and other themed mocs.
Cheers to my first friend on Mocpages, Bobby Hunter!
also cheers to duckie, daniel h, ben cossy, wertman 8, and chet the cookieghost for being there for me, whether in the past, or more recently, or both! don't think i haven't forgotten all those other people out there! i have a list somewhere over here...
sm's to be built:
Runkbolt
Pahaka
Daniel Stinger
Raxonax
Damascus
Cossy

Sm's built and/or posted
Ahiru (posted)
Toa Whero (posted)

I'm into legoformers! so here's a list of transformers I want to build.
tf's to be built:
bumblebee
optimus prime
starscream
blaster
blurr
soundwave
shockwave
autobot and decepticon cassettes
*more to come*

tf's built and or posted:
Megatron: posted, at v2
Wolfwire: Built.

List of Transformers OC's
Stoneclaw
CrossWind

here's muh youtube channel! I'm not allowed to post on it anymore, but there's some stuff i built that i never got to post on the pages. https://www.youtube.com/channel/UC66FXCfzZiWzLzi7oXdWJ-g?view_as=subscriber






96% of teens won't stand up for God. Put this on your page if you're part of the 4% who will.
(Yes, I am a teenager...)

░░░░[++]░░░░PUT THIS
░░░░[++]░░░░ON YOUR
[+++++++++++] PAGE IF
░░░░[++]░░░░YOU'RE NOT
░░░░[++]░░░░ASHAMED OF
░░░░[++]░░░░BEING A
░░░░[++]░░░░CHRISTIAN

......(__/)
......(='.'=)
..../""""""""""""======== >
/"""""""""""""""""""""
_@_@_@_@_@_/
Put this on your page if you like tanks! Credit to Thormagniss.

----------------------_[...]_
----------------------(.o..o.)
---------------------!__O__!
------------LEGOLEGOLEGO
-----------LE LEGOLEG OLE
--------G-- O LEGOLEGOLO --G
-----------------O I______ I O
----------------------! ! !.! ! !
---------------------I___!___I
---------------------I_______I

This is a LEGO minifigure, invented by Michael Kringe. Copy it, if you are a huge fan of custom minifigures.

__--__--__--__
['"'"'"'"'"'"'"'"'"'"'"]
[___________] <-- LEGO brick, put it on you page if you like LEGO! [Made by Wolverine aka Bill Daniels]
Okay, doesn't everybody here like Legos? I mean, why else would we be here? SO EVERYBODY GET THIS ON THEIR PAGE (that last part is mine)

73% of teenagers would cry if they saw Justin Bieber standing on top of a skyscraper about to jump. If you are the 27% sitting there with popcorn and 3D glasses, screaming "DO A BACKFLIP!" then put this on your page.

Over 90% of teenagers play Fortnite or PUBG. Put this on your page if you're one of 1-9% that doesn't.



Uhhhhhh... She's okay, I guess... I would've preferred metalbeard, tho.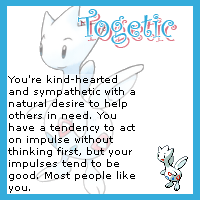 oooookay... Didn't expect that, but cool!




Update: none yet.
... here's my list of Cool peeps, I found it!:
Bobby Hunter/ Papaya Person.
Duck Pate
Daniel H.
Ty S.
Traykar the Swift (or whatever his last name is.)
Toa Whero
Zechariah Blake
Jonathan Demers
Choco Taco
Captain Kenbo
Pontel Gunn
Ben Cossy
Ben the Lego Builder
Psithur, who *kinda* supports me.
Chet the Cookieghost
Dat SpicyPorg
Solias, toa of Earth
MC Legoboy
Pa'haka C, my brother who left the pages.
END OF LIST (There's no links. get over it and search them up.)

My quote: make your mistakes and fix your mistakes, and you will become the best yourself you can be. fixing other's mistakes just tells you what they need to work on.


LEGO creations
Last week
Sep 9
Jun 27
Jun 23
Jun 22
0 visits