The Home of all that is......Slippery?
by Painter Rex
( Add to my favorite builders )

Rate, Comment, And Subscribe!!!!!

also my last name is pronounced, (Day-gaw)



Here is my Self-Moc! Dextrix (pronounced Dez-Tricks)

If you're looking at this page then thank you.
I am 16 years old,
I am studying to become a Paleontologist
And my other interests include;
Transformers, Skylanders, Godzilla, etc.

I am on Youtube (Just started adding videos of my MOCs if you are interested)

My Youtube Channel

I am also on Deviantart if you would like pop in to view my MOCs there (or my drawings).

Deviantart

I have also created a website about Skylanders if you are into that

(if not that's cool too)

It is far more in depth than their official website and contains every single character ever made
(including rare and discolored figures) so take a look if you can or want to here:

Skylanders Inventory Adventures

Also, Here is my Flickr account!

My Flickr

BUT Don't forget I have a Tumblr too!

DinoDig's Tumblr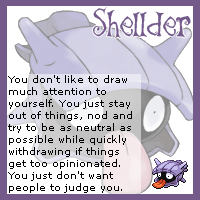 or maybe more like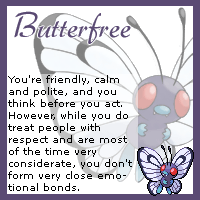 Elek: You are the follower. Neither playing as an active pawn or your own leader makes you an in-betweener. Usually your kind are very average people, but that can sometimes become a benefit.


What mythical creature are you?
Dragon

You are serious on guarding your territory. You rarely have companions and are a great fighter. Your personality is fierce, and very proud.

Here is some information regarding an association I have come up with.






I am Destin Bogart, the director of my new open encyclopedia project, and I have created a new blog that everyone can contribute to. Entitled: The Expeditionerís Discovery Guild. Here at the Expeditionerís Discovery Guild, we look at the living world around us and bring to you our findings and hypothesis for your criticism. We strive to cover the sciences of Biology, Botany, Zoology, Geology, Mineralogy, Paleontology, Cryptozoology, Xenobiology, Astrobiology, and Speculative Evolution.




If you are wondering what these sciences are than it is best they are briefly explained: Biology is the study of living things, Botany is the study of plant-life, and Zoology is the study of animals. Geology tries explain the earth and its processes, Paleontology is the study of ancient organisms, and Mineralogy is the study of crystals and minerals. These are the known and solid sciences; however, we here at the Guild have an interest in some other, looser sciences. Cryptozoology is the study for unknown organisms, more commonly known as Cryptids; like Bigfoot, The Loch Ness Monster, and the Chupacabra. Astrobiology, Xenobiology, and Speculative Evolution are all fictitious and serve only to help people understand the mechanisms of Evolution as well as an entertaining look into what could be. Astrobiology is the search for extraterrestrial life, Xenobiology is the study of extraterrestrial organisms, and Speculative Evolution basically takes an event, or situation in which evolution could occur differently than how it has and then imagine organisms along this separate timeline. This group will focus mainly on the solid sciences and will occasionally delve into these fictitious sciences to prove, disprove, and approve.




Our team here at the Expeditionerís Discovery Guild will continue to bring to you only the most accurate and scientifically acceptable information and speculations that can be created. Over the timespan of this project you will learn through videos, presentations, talk-seminars, and info videos about the earth, its composition, the life that lived and still lives on it and speculations on the future of Earth and other life carrying bodies in the universe. As of now our crew consists of Destin Bogart, Brandon Ahrens, Sergio Treviso, Molly Essenburg, and David lichliter. Together we will bring to you the very latest in scientific literature in as entertaining a light as we are capable of. We would like to have new articles for you every week Mondays, Wednesdays, and Fridays; however, we are still a small group and we need more members! We are in need of new authors and scientists/scientifically minded people to contribute to this experience-heavy project. We need those that are good writers and have an interest in the sciences, as well as those who have good narrative voices for our video series. Three times a week we take an in-depth look at a specific organism; how it lives, biology, etc. We then write an article about what we learned and post it to our blogs. Once we have garnered a large enough fan base, we intend on taking our articles and creating a series of Encyclopedias that encompasses all articles. This encyclopedia will have to be made available first via digital download and will include a large introduction page listing all those that authored the encyclopedia (Including profile pic/avatar, short biography).

As of now we have a tumblr, blog, and website. We are asking everyone to come and contribute to our blog and eventually our Youtube channel as well.


Website: expeditiondiscovery.weebly.com
Tumblr: http://expeditionersdiscoveryguild.tumblr.com
Blog: http://expeditiondiscoveryguild.blogspot.com
Youtube: https://www.youtube.com/channel/UCAaqNKI6oCjlgI4aRV1ciqg
LEGO creations