Come on in and see my creations!
Here is a little bit about me
My real name is Zane (Ninjago! :P). I am 13 years old, and my birthday is March 31st. I am a Christian, and I am very proud to say I am. I live in USA. Pennsylvania to be exact. Crike Kenobi and Ian Skywalker are my cousins (In real life)
Now onto my favorite things
Food- Cheerios :P
Movie (other than Star Wars and Lord of the Rings)- Jumper
Artist- Toby Mac
Drink- Dr. Pepper
Book- Bible
My favorite Star wars the clone wars episodes
Season 1: Lair of Grievous
Season 2: Bounty Hunters
Season 3: ARC Troopers
Season 4: The Box
My favorite star wars characters 
Old republic-Ven Zallow, Satele Shan
Prequel-Jango Fett, Darth Maul
Clone wars-Embo
Original trilogy-Boba Fett 
Extended universe-Starkiller
Jedi-Kit Fisto
Sith-Darth Revan
Bounty Hunter-Cad Bane
Clone Trooper-Commander Wolffe, Arc Trooper Fives
Creature-Boga
My favorite Lord of the Rings characters
Hobbit-Samwise Gamgee
Elf-Legolas
Dwarves-Gimli, Kili
Creature-Balrog
Villain-Witch King of Angmar
Human-Aragorn or Boromir (I also like Èomer and Faramir)
Here are some of my favorite builders:
Harry 863 - Great at making comics and custom figs
Deff . - A great custom clones maker
LB. 12 -  Overall great builder
E. B. - A very creative builder
Timmy Sterkel - An amazing custom clone creator and probably my best friend on MOCpages
jedi master skyner - Cool builder
Gerald F.- Great builder in all categories
Zack . -  He makes great custom clones
Delta Hybrid -He makes purist clones look custom 
Sithassassin -Good at making custom minifigs, especially clones 
separatist sympathiser - Amazing custom droids
Rocky W. - Great dioramas, vignettes and ships
darth revan -Nice figs and decals for the figs 
General Jake - Good clones, jedi, and mandolorians
Ian Skywalker - My cousin and a great friend 
Crike Kenobi - Also my cousin and Ian Skywalker's brother 
M<0><0>D Swim - An amazing builder who makes you jealous
Elpa 14 - Great at making battles and republic vehicles
Harrison Vos - He has great custom clones and awesome  starfighters
Commander Chain - Great at everything especially clones
Samuel Ze MOCist - A great friend of mine on MOCpages
Nathan Ingerson - This guy is amazing at bionicles and hero factory
Ru Corder - He is great at making castle creations
Supreme Annihilator -He is my friend in real life, and is a great builder
The Legohaulic - He is an amazing builder, and leaves you with your mouth hanging wide open :0
Ian, King of LEGO - A sweet clone customizer
Commander Ean - A great friend of mine on MOCpages
Jork Lark - He is one of my best friends in real life
Jango Fett Creations - This guy is great at making bounty hunters
Michael Kringe - He is a great Lord of the rings builder, and is an admin in many successful groups
Jack Streat -This guy makes PHENOMENAL Lego guns that actually work
Arc Trooper -Incredible clone customizer 
AJ Hamrick -Makes sweet clone commandos 
Fritz K. -A really awesome builder and a great friend
MOCrazy ! -Has great photography skills and awesome clones
Mak Murphy -Great Lord of the Rings builder
Christopher Baldacci -A great builder in all categories 
Darren .Y -Makes great Bio-MOC's
Blake Baer -An incredible builder with insane talent
Thomas . -A great Lord of the rings and star wars builder
Grant Brenton -A pretty sweet star wars builder
Admiral Varkov -A great comic maker and over-all star wars builder
Monsterlego . -An awesome builder in many areas
Link . -An amazing lord of the Rings builder
Mymanpequin1 <=John Black -A cool builder who likes star wars
Bluethorns (John Henry) -A great friend on MOCpages
ntoony36 - An incredible marvel fig creator!
Beardless Dwarf - A really nice lord of the rings builder
LEGO Ninja - A pretty nice Ninjago builder
swashbuckler - A really awesome builder
LukeClarenceVan The Revanchist - A brilliant builder
Space Gypsy - A pretty incredible builder
See his new account here!
Michael Jasper - An outstanding builder with so many good techniques
Fell Skyhawk - A fellow mandalorian Jedi from The Great Force War
Caleb Anju - An awesome Lord of the Rings and Star wars builder
Luke smith - A pretty cool builder and friend
Kyle Peckham - An incredible Bio-MOCist who's also good in other categories
Paul Vermeesch - A builder with pure talent
Oedipus Ordo - A great builder who is best with minifigures
Jackson Williams - An awesome Lotr builder
Griffin . - He has a cool CYOA
Legofreak2444 ~ - An insanely talented Bio-MOCist
captain nytro - A crazy awesome clone customizer, who should be way more popular than he is now
George Marshall - A pretty good friend and nice builder on the pages
Legopard  - A really awesome builder
Unknown Jedi - A great Star Wars builder
The Timinater ! - A pretty sweet builder with lots of good techniques
Quad ????? - A cool, neat builder
Marcin Micha³ - A really nice lotr builder
David . - he is a really organized builder with plenty of great skills
Here are some of my Goals:
50 visitors on my moc: Yes
100 visitors on my moc: Yes
200 visitors on my moc: Yes
500 visitors on my moc: Yes
1000 visitors on my moc: No
10 likes on my moc: Yes
20 likes on my moc: Yes
50 likes on my moc: No
100 likes on my moc: No
20 members in my group: Yes
50 members in my group: Yes
100 members in my group: No
500 members in my group: No
1000 members in my group: No
Someone calls me a favourite: Yes
5 people call me a favourite: Yes
10 people call me a favourite: Yes
50 people call me a favourite: No
100 people call me a favourite: No
Being on the everyones lego creations: No
Being on Most dicussed: No
Being on Popular this week: No
Being on this week's busy builders: Yes
Being on Homepage: Yes  For the first time with this creation
My most popular creation
My favorite creation
My groups:
Custom Clones
Star Was Jedi Generals Revived
Comix Creators
Get Your Creations Noticed!
Commandos for Christ
The 84th Legion
Star Wars Clone Commanders
Star Wars Minifigures
Less Talk More Building
Awesome Star Wars MOC Chamber
The Awesome Star Wars MOC Chamber (REVIVED)
Bio-MOC Challenge Build Society (BCBS)
Constructive Criticism
Star Wars Lego Creations 2nd Official Star Wars Athalon
Team Brickwalkers!
The Great Force War
Custom Jedi
The Army Of the Republic
The council of the bricks
the star wars christian group
Eat, Sleep, drink, talk, and Build!
The Dawn Trilogy
The Resistance CYOA
The Best Friends group
Buro Sodality
The Adventure of Olympus
Lord of the Bricks Contest
The Great Civil War CYOA
The NEW Fellowship
Ipod-using Fans of Lego
Lord of the Rings minifigures! And epic battles!
Revenge of the Brick
Land of Valwenter
War of the 7th age
Lego LOTR Contest
Town Mafia
The Last War
2012 MocOlympics
2012 MIT
Flexible Fig Contest 2
Lego CUUSOO Members
Middle Earth Lego Olympics
96% of christian teens are afraid to proclaim there faith, put this on your page if you are one of the 4% that aren't.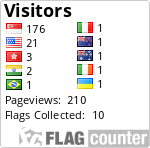 Which Star Wars Jedi/Sith are you?
Qui-Gon Jin
You are the original mentor and the original one who screwed over the galaxy by finding Anakin. Don't worry, no one's really holding it against you. You are very monk-like in your demeanor, calm and sure of yourself, but not arrogant. Looking at Obi-wan, you must have been a great master, and you were the one who discovered the secret to immortality. You have to be proud of yourself, but you are probably to humble to do so.
Click Here to Take This Quiz
Brought to you by YouThink.com quizzes and personality tests.
From the website Age of the ring , I found out my Lord of the Rings names:

If you were a Hobbit, your name would be Merigrin Harfoot
and if you were a (male) Man, your name would be Yrunnyn
and if you were an Elf, your name would be Eowánd
and if you were a Dwarf, your name would be Dafur
and if you were an Orc, your name would be Vrugar
Your nearest Tavern might be called The Sunset Inn
and your sword would be called Trithalsil