The Golden Anvil is a legendary underground troupe of troubadours. The band of dwarves put on shows that entertain thousands of creatures from all over Middle Earth. They play in sold out venues and put on a spectacular show!
About this creation
Built for the Middle Earth Lego Olympics
MELO homepage




Category
Music of Middle Earth; Song of the Lonely Mountain




As soon as I heard this song, I knew what to build! The ringing of hammer on anvil in the chorus is brilliant! It was a bit of a tough choice between it and The Misty Mountains Cold. I do prefer the vocals in The Misty Mountains Cold, and the lyrics as well, but it lacks that thundering chorus. Gollum's song was in the running for a short time as well. "The rocks and pool, Is nice and cool, So juicy sweet! Our only wish, To catch a fish, So juicy sweet!" But that could have been too far off the choices laid out by the judges, and I didn't risk it. Hammer and anvil it was!




Of course, to make just an anvil (and hammer) was a little poor... I wanted it to open up like a pop up book and display a little scene inside. What to build inside however, I was clueless about pretty much throughout the whole construction of the outside of the anvil. Instead of a micro landscape or Smaug, this came out as best plan:

Introducing, Narki, son of Narvi as the singer and leader of the band:



Blodrin, son of Blodrayn, on guitar: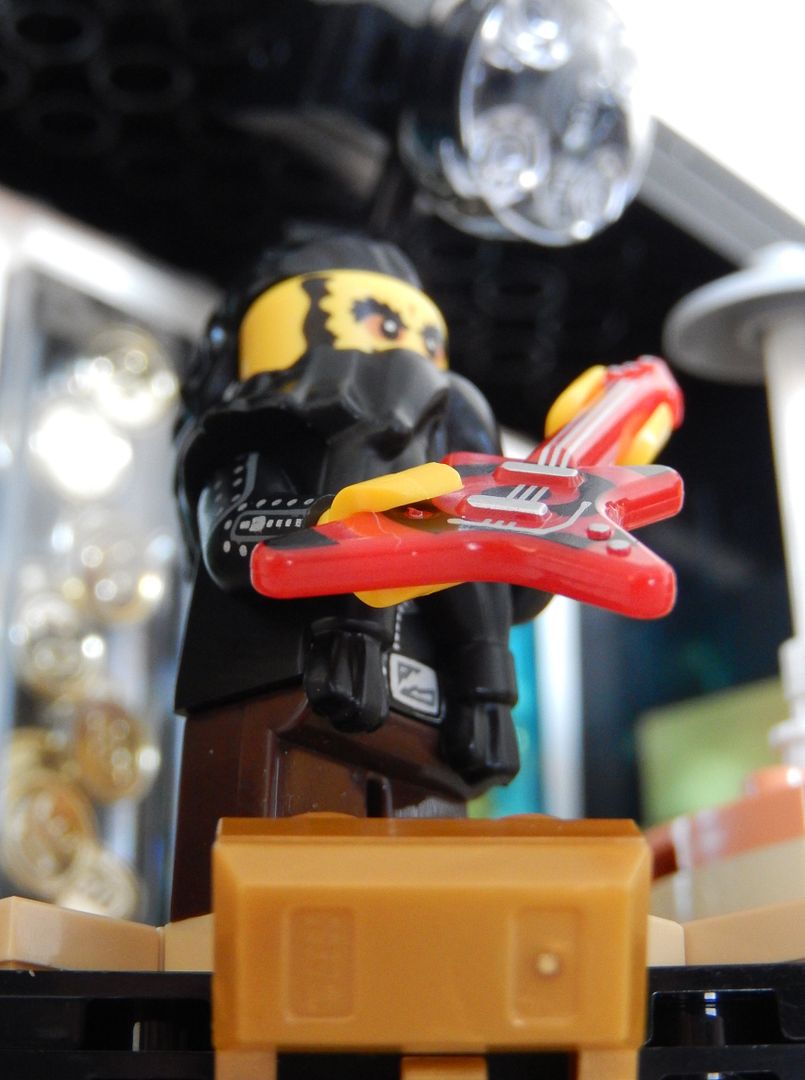 Borin, son of Furin, on bass:



And last but not least, Groar, son of Groll, on drums:



Together they form The Golden Anvil, the loudest dwarfmetal band of Middle Earth!



This is how they open a concert, while loudly playing "I was made for mining you, baby":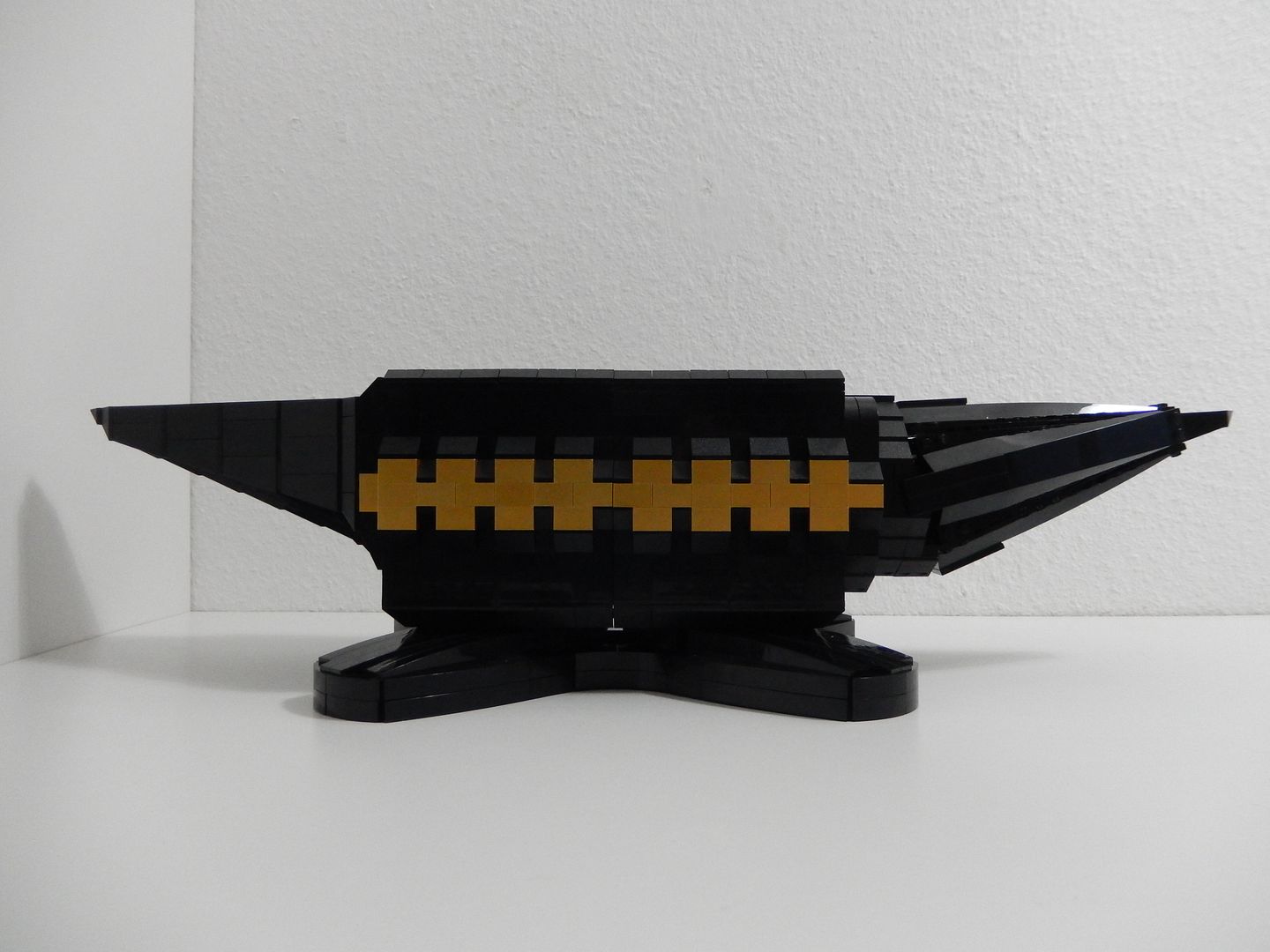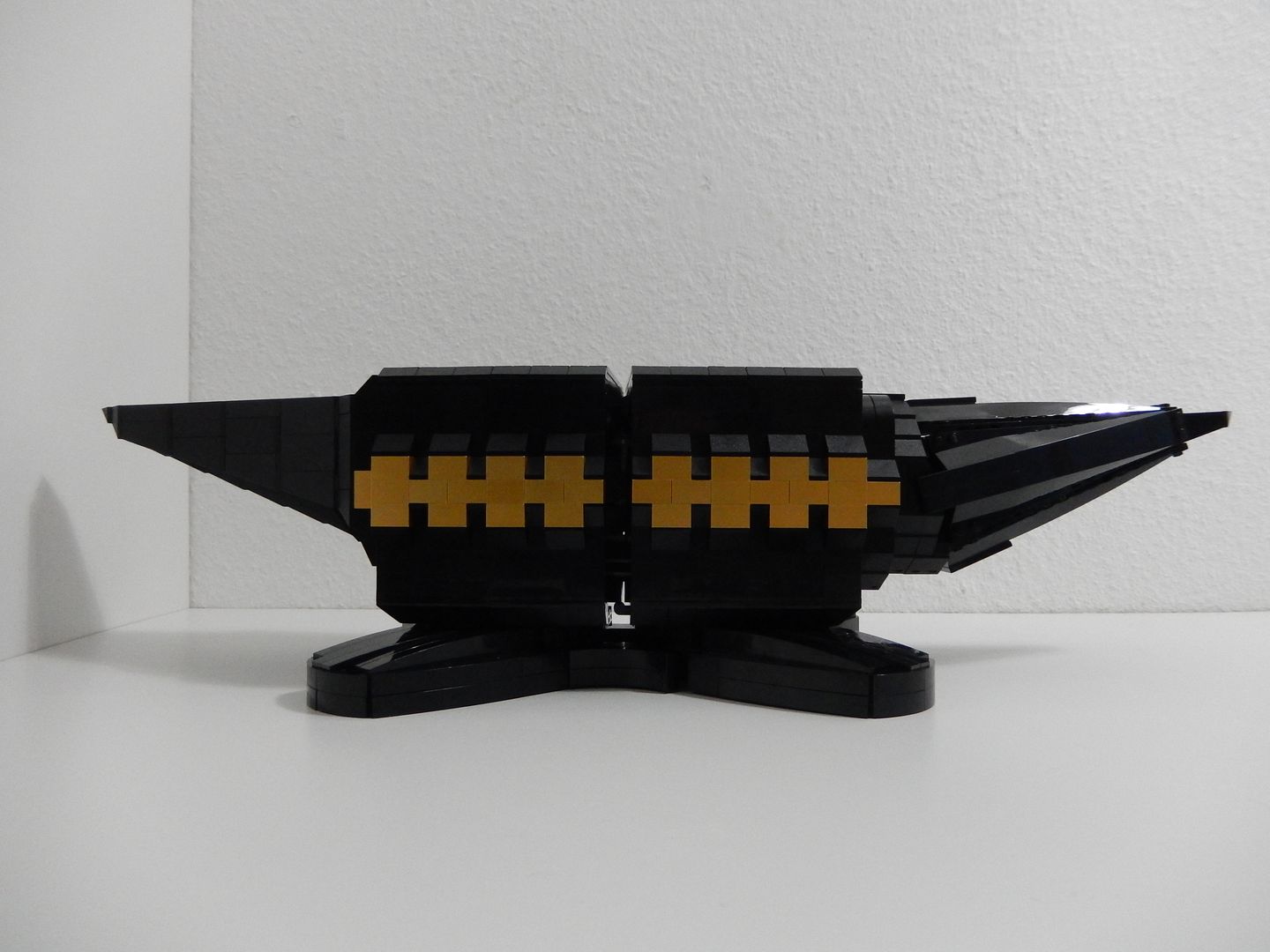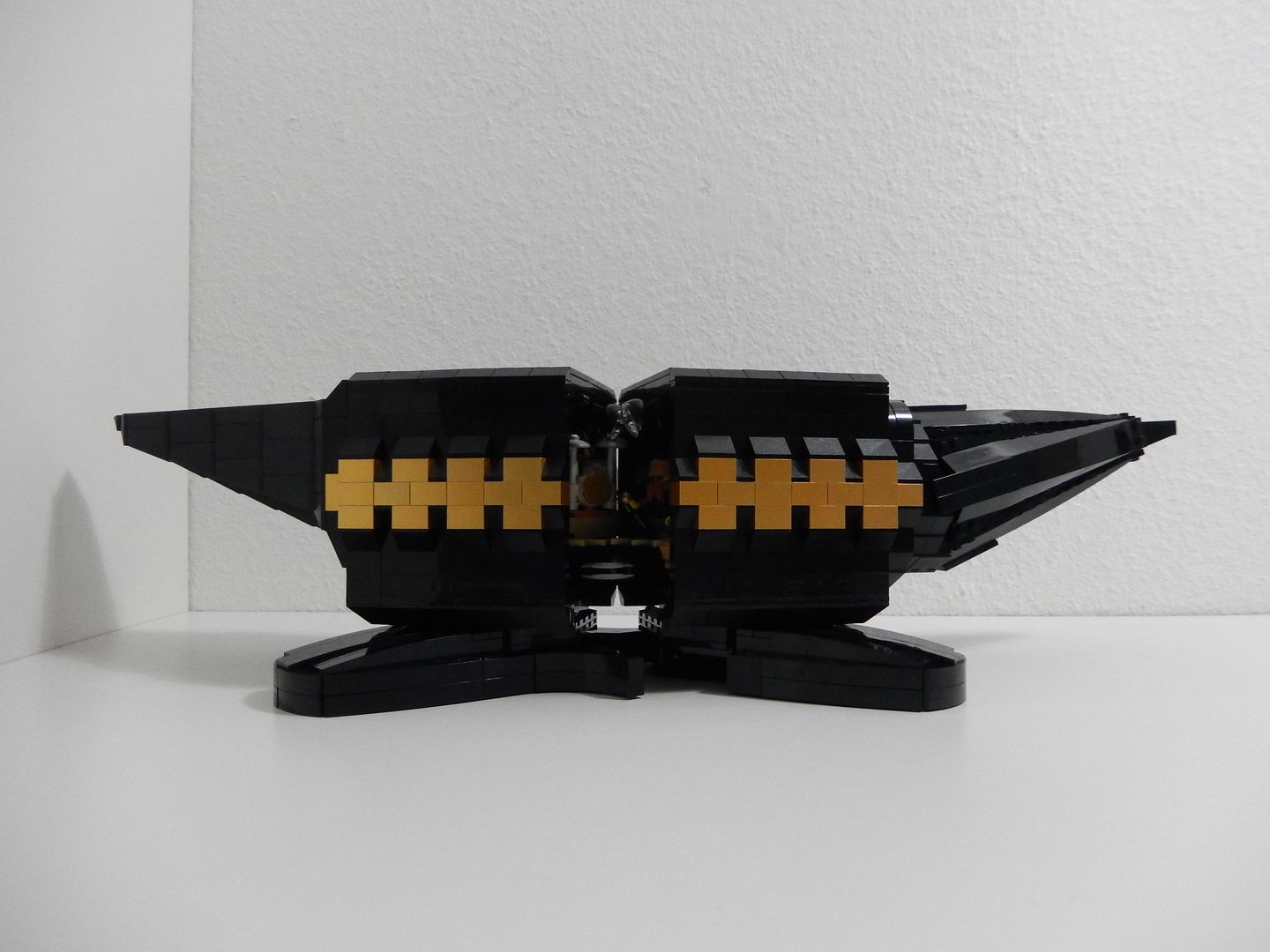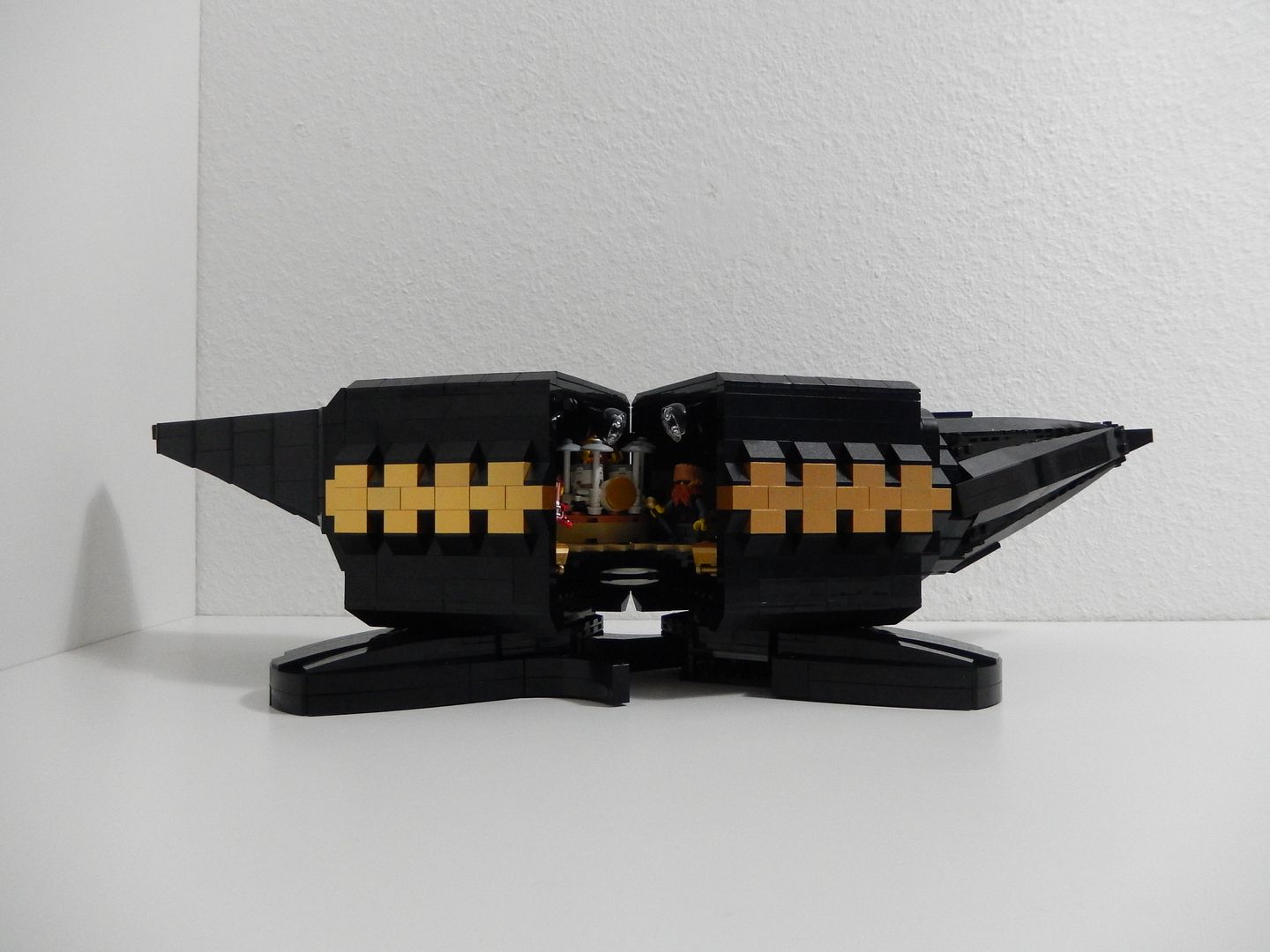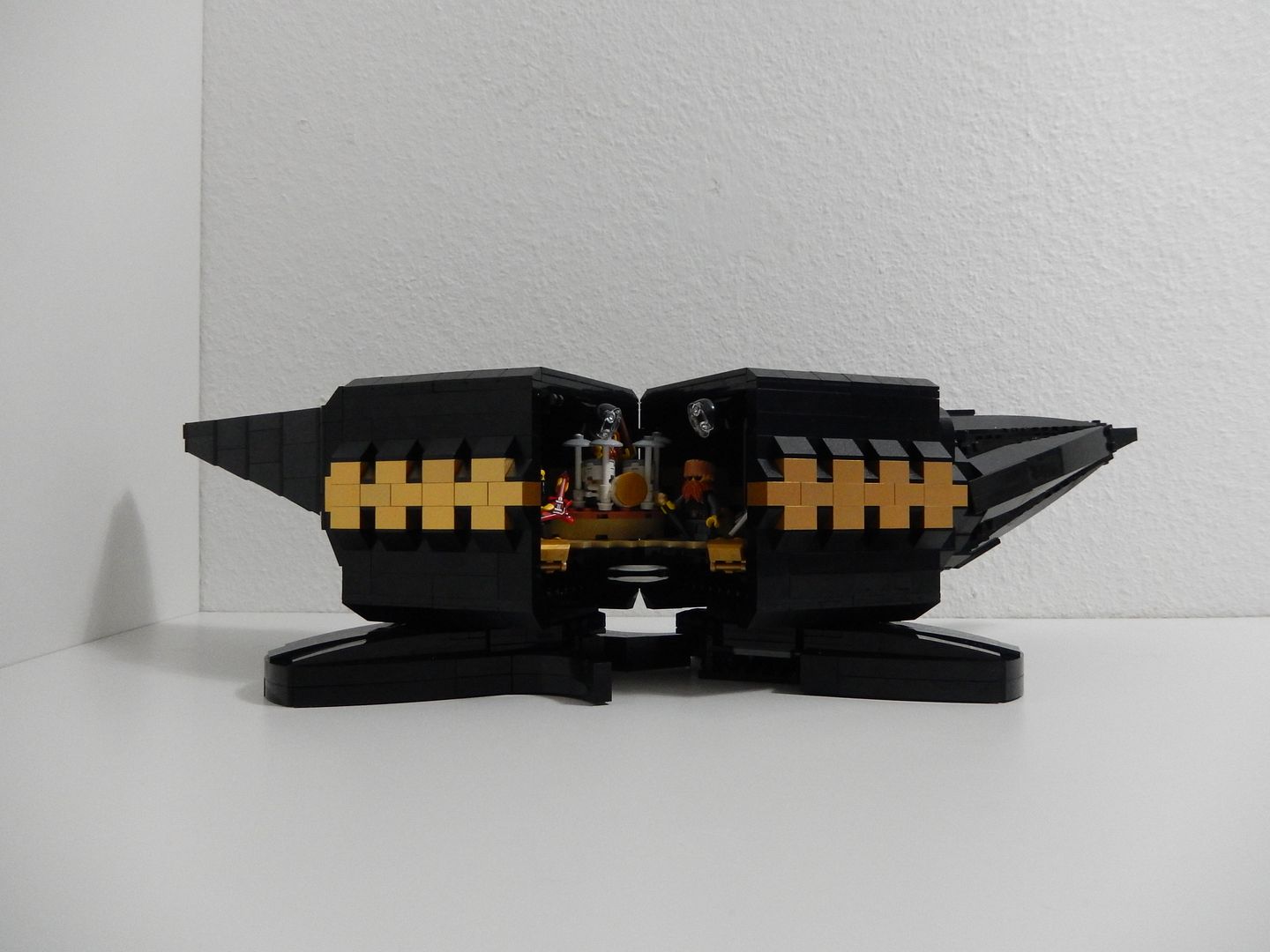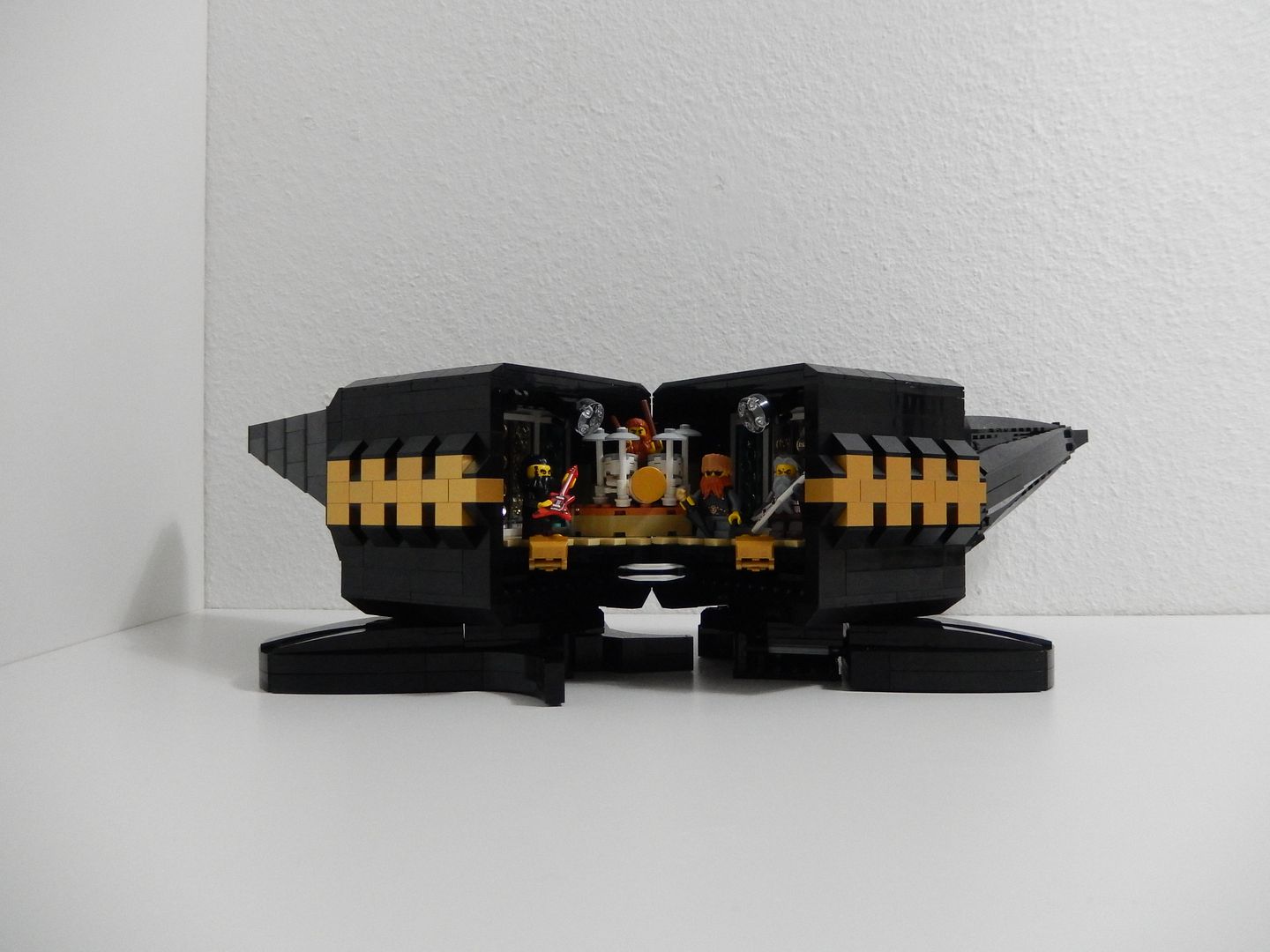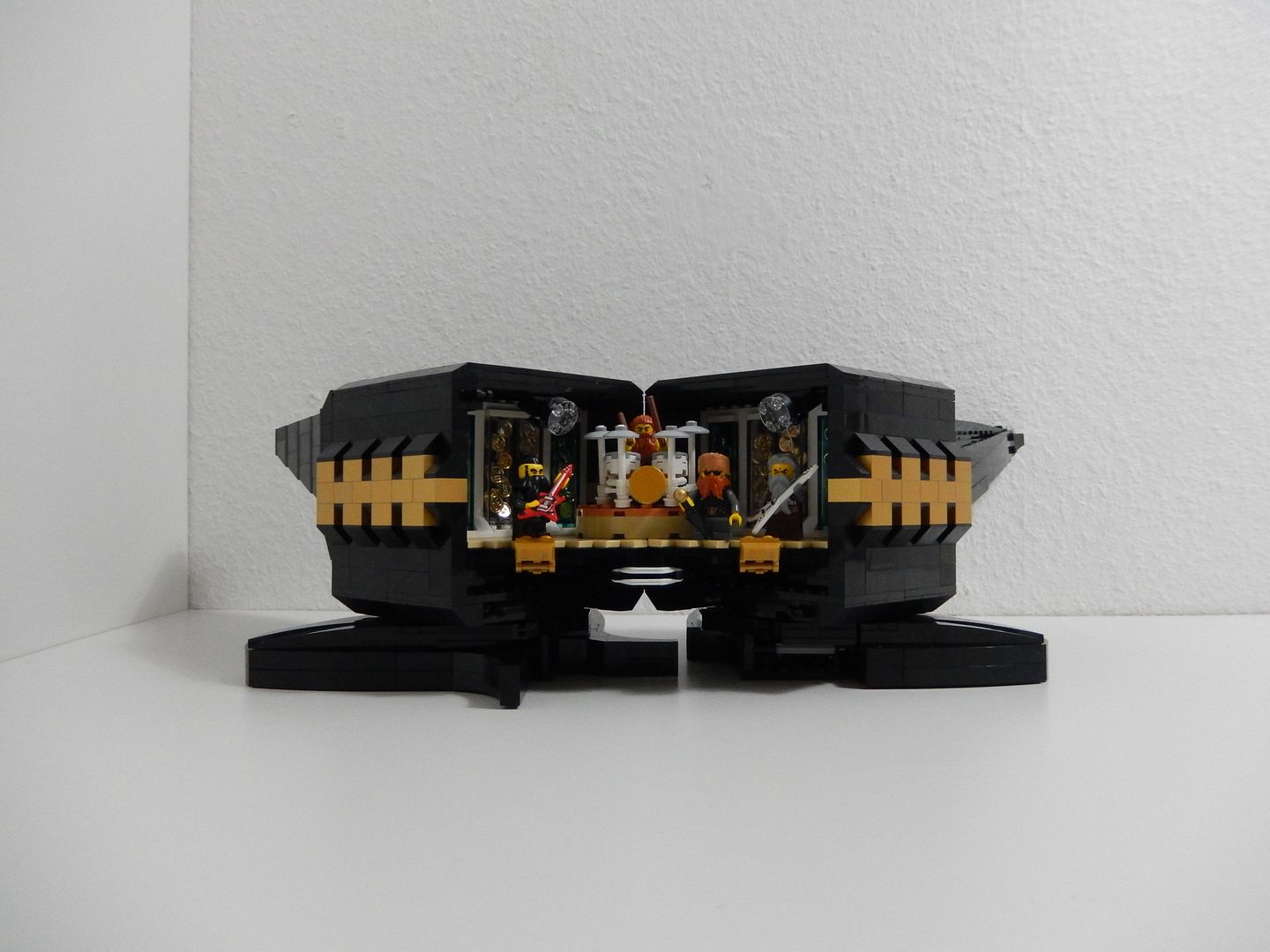 On the rear side of the anvil, where it hinges, the golden band is interrupted... Something I couldn't quite fix, with just about the only sprayed-gold bricks I have are from Christmas tree ornaments, 2x2 bricks.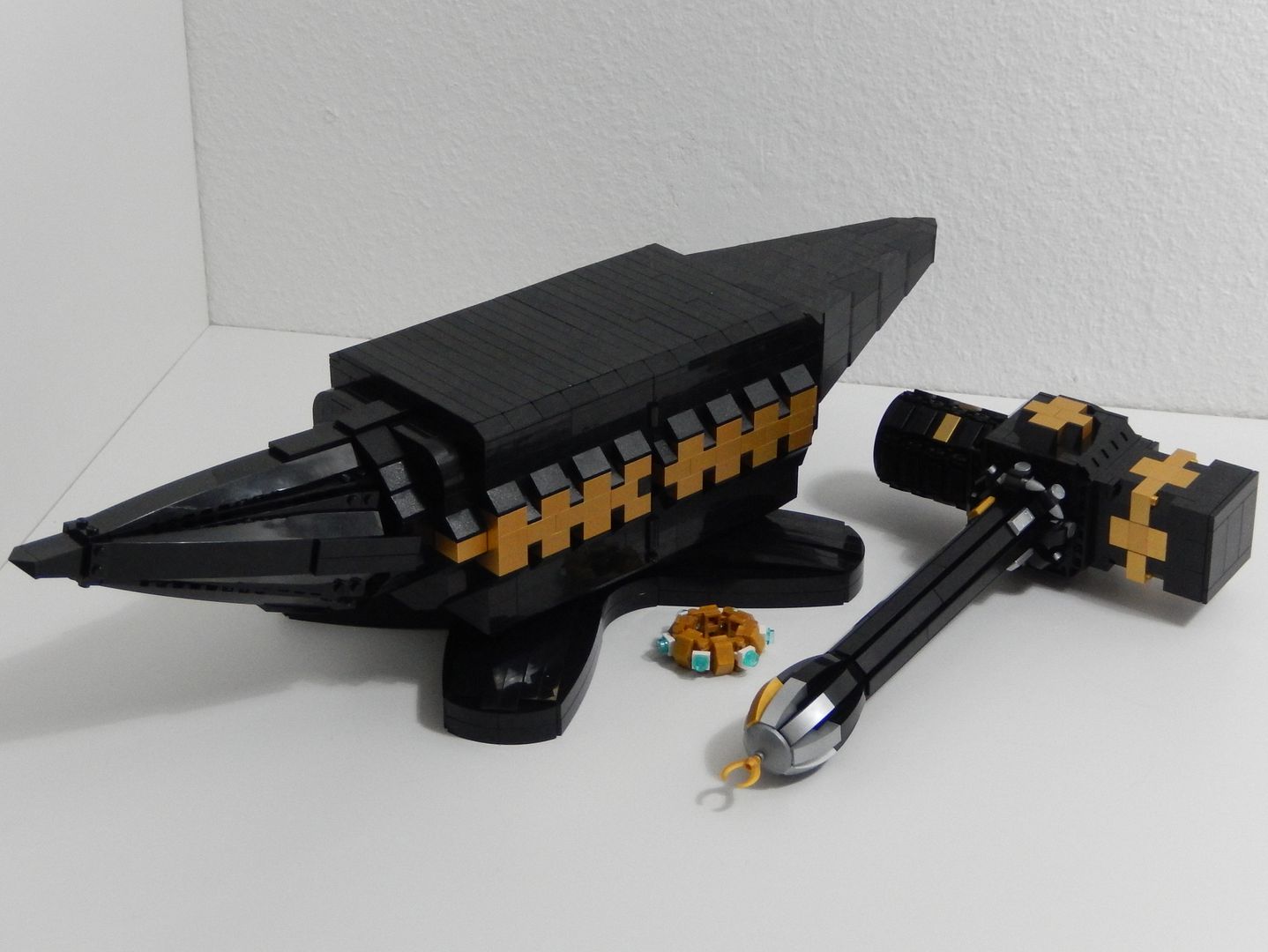 I was pleasantly surprised with how the pop-up concert functioned so smoothly in the end. It took some re-modelling, and a final, critical destruction, but, after thorough reconstruction, it runs smooth as a whistle! The clinching trick was a second elastic band... A LEGO elastic band, of course.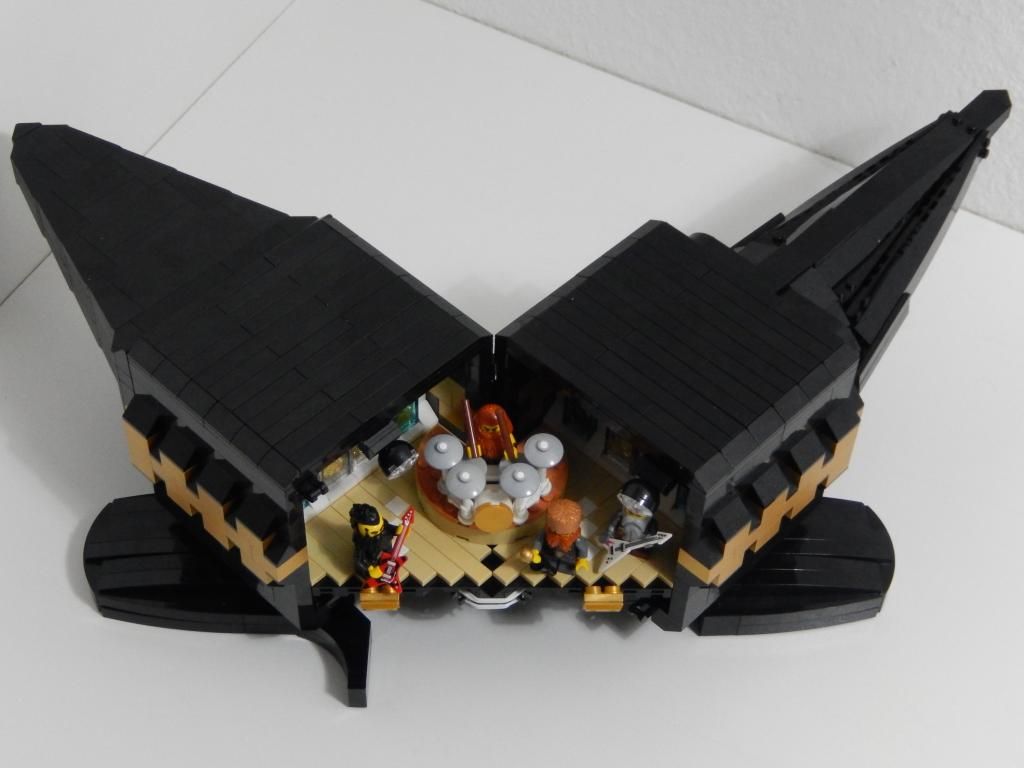 This video is a pure, unadulterated, ego trip on how supple it works...
(If you don't have flash player, click this link for mp4.)