SHIP and home of Dalv and Nomar. Click on any picture for a detailed view.
About this creation
The cold and dark reaches of space: The vast emptiness…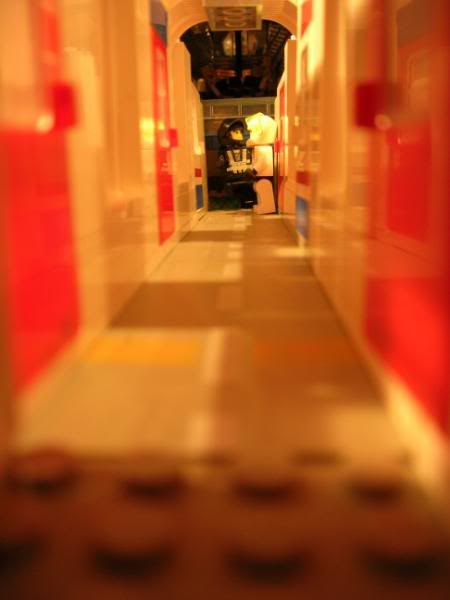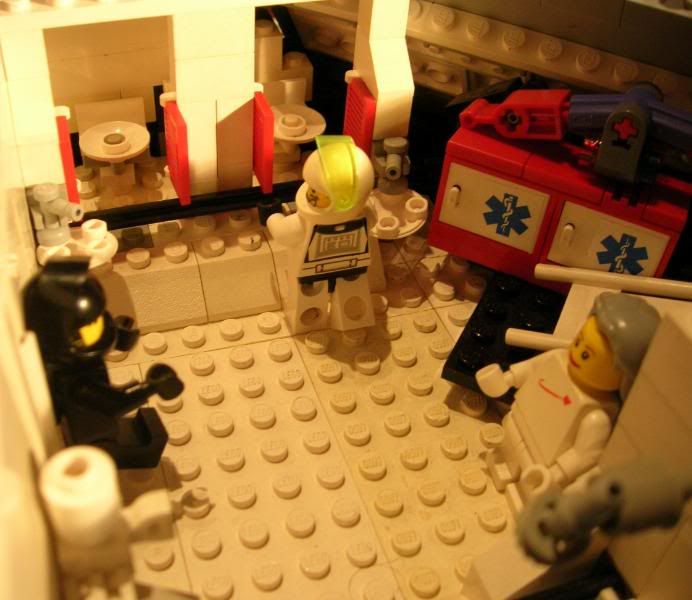 Dalv: "How long has it been since we killed anything?"
Nomar: "Dunno… It just looks empty and dark out there!"
Dalv: "'n cold!"
Dalv: "We need to deal some death, fast!"
Nomar: "Maybe… or some booze!"

Meanwhile on the bridge: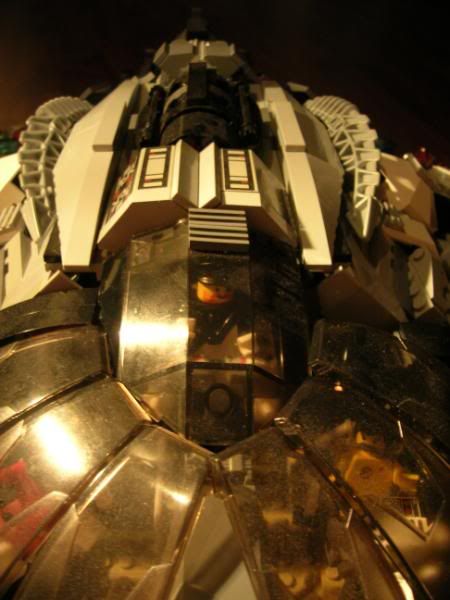 Knusst: "I'm bored out of my skull, Alric!"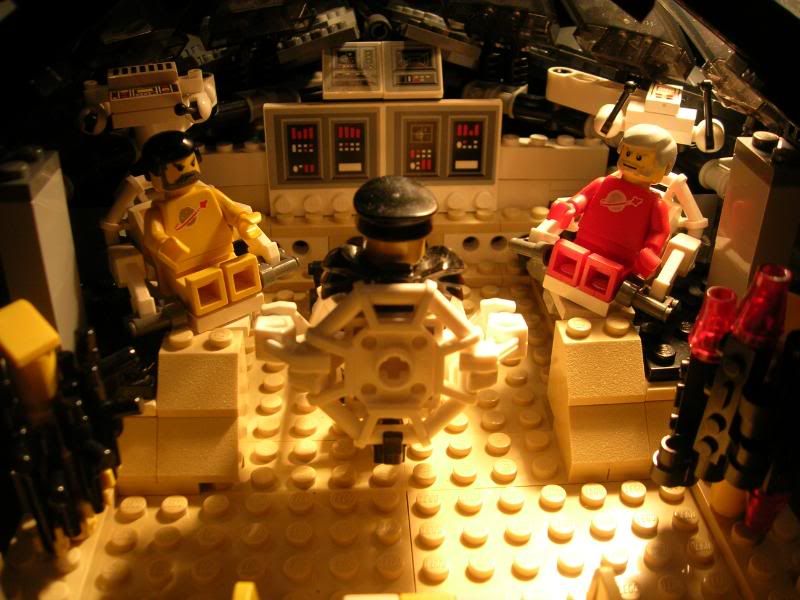 Alric Dreccs: "I hear ye, Cap'n!"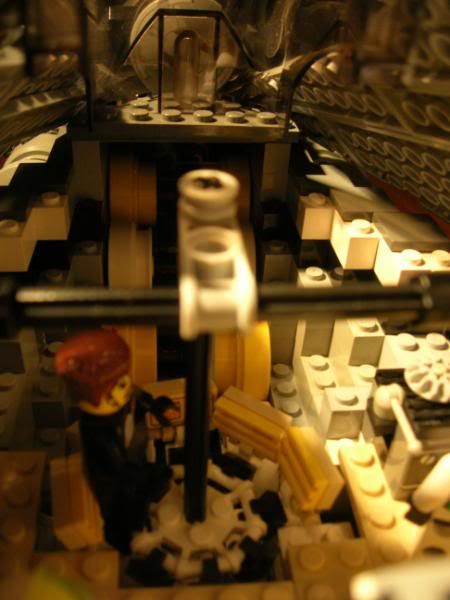 Mario: "Maybe I got something to keep your mind off things, Sir…"
Mario: "… I got some bugs on short range!"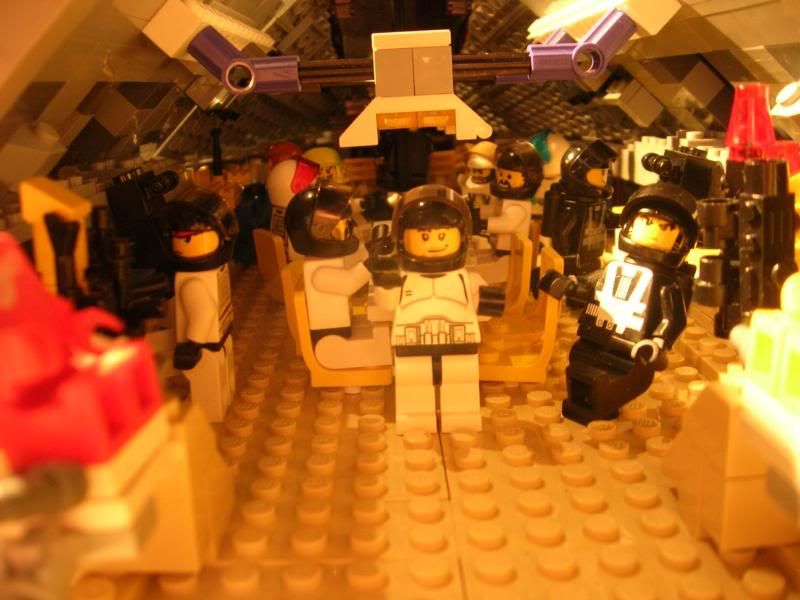 Knusst over Intercom: "All hands to battlestations! Have at them!"



Alric Dreccs: "Aft plazma blaster charging!"
Alric Dreccs: "Bow plasmaaargh doohickey coming on-line!"



Alric Dreccs: "Priming main array…"
Knusst: "come on you slime… come to papas Death ray!"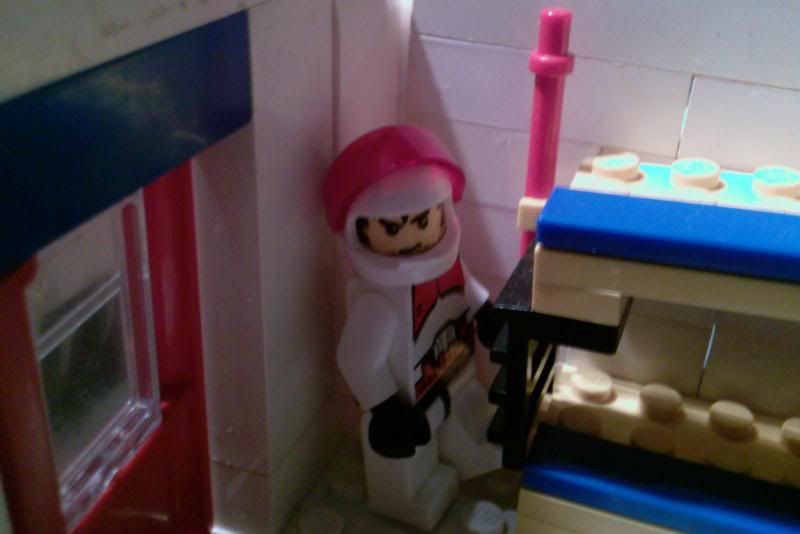 DeForet: "Oh dear, that sounds jolly exciting, dunnit?"
Ronnie: "Oh jolly, the captain is doing his target practice…"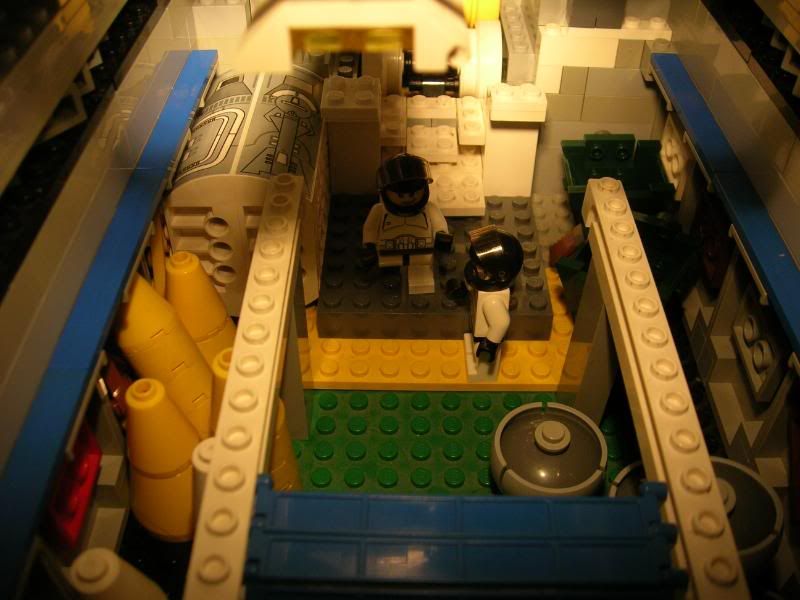 Willy: "You know what this means for you grunts!"
Hendry: "Down here Nugget! Quick!"
Hazel: "You can forget about the booze guys…"



Knusst: "Alric, the bridge is yours. I retreat to my chambers."
Alric Dreccs: "Aye Cap! Retractin stellar converter " "Ole, ye know the drill…"
Ole: "awrighto kiddos, get to cleaning! Bow to stern!"



Knusst: "Ah, as the imps clean up this old bird, I think I'll have me some lush!"
Alric Dreccs: "Ole mate, who'd ye muster?"
Ole: "Dalv and Nomar… those boozers can use the excersice!"



Dalv: "Shyte Nomar! I hate cleaning off these ugly, rubber things!"
Nomar: "Especially when I got a tasty bottle tucked away…"
Dalv: "Hear hear… You may want to close that visor – with the vacuum of space being all around and stuff… Besides, these things are filthy!"

The night continues – or whatever should pass for night, with the darkness of space etcetera etcetera… Let's just call it after dinner.



Willy: "You two are finally done then?"
Dalv: "Yeah, as soon as I can get the stench of those slimes of off me, then I'm done!"
Dalv: "Is Virgo doing alright, nurse?"
DeForet: "According to these readings it's just a hangover…"



Nomar: "You'll never guess where I tucked that sweet-sweet bottle-o-joy away, Dalv… in a missile tube!"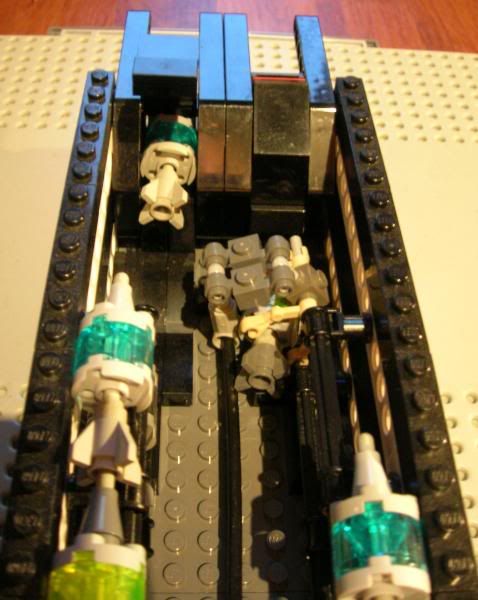 Mario: "Captain Knusst!"
Mario: "Something is not right over here…"
Mario: "… Something is jamming tube 2!"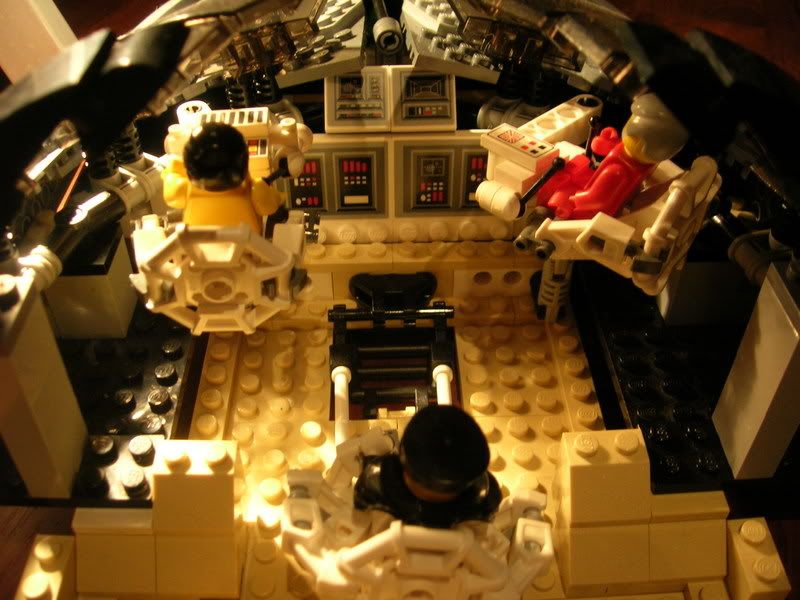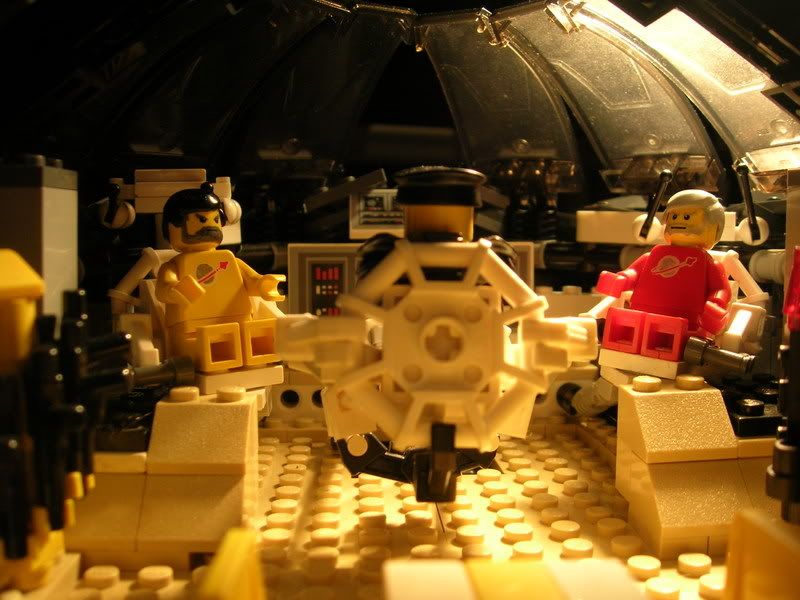 Alric Dreccs: "The payload in tube 2 is goin' critical, Sir!"
Knusst: "There is a [BLEEP] bottle wedging the torpedo!"
Alric Dreccs: "The torpedo's thrusters are overheating!"
Knusst: "Lieutenant Ole, put me on ship-wide intercom!"

Intercom: "All hands, this is your Captain speaking! Prepare for emergency procedure 'big thud'"



Alric Dreccs over the intercom: "raidin' parties A and B, get your sorry hides down on the surface! Ronto!"


Nomar: "Hey Dalv! As soon as we touchdown I'll get us that bottle!"
White: "As soon as we hit orbit, we break off, men!
Ole over the intercom: "We have reached orbit around Solan 6"
Dalv: "If we survive this I'll hold you to that promise, Nomar!"

Knusst: "Break off in 5.. 4… 3… 2… 1…



Dalv and Hazel check out Solan 6 for a suitable landing zone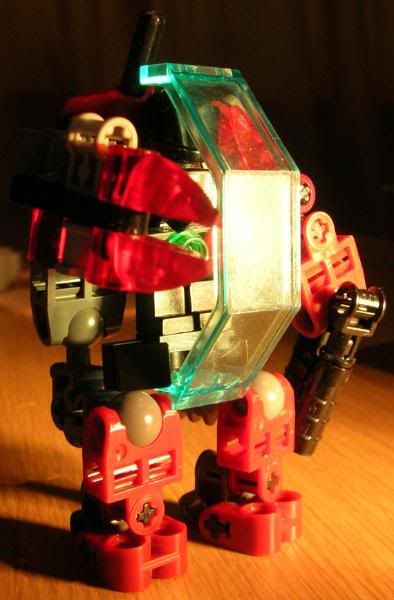 Hazel: "Everything is looking okay for the big thud!"
Dalv: "We've got a clear stretch!"
Hazel: "Send down the big fish in a 'Golgafrincham-manoeuvre'!
Dalv under his breath: "... And send down that delicious bottle tucked in torpedo tube..."

THUDDD!!!



Michaela: "Regroup!"


Michaela: "Let's wait for the big boys, and inspect the ship!"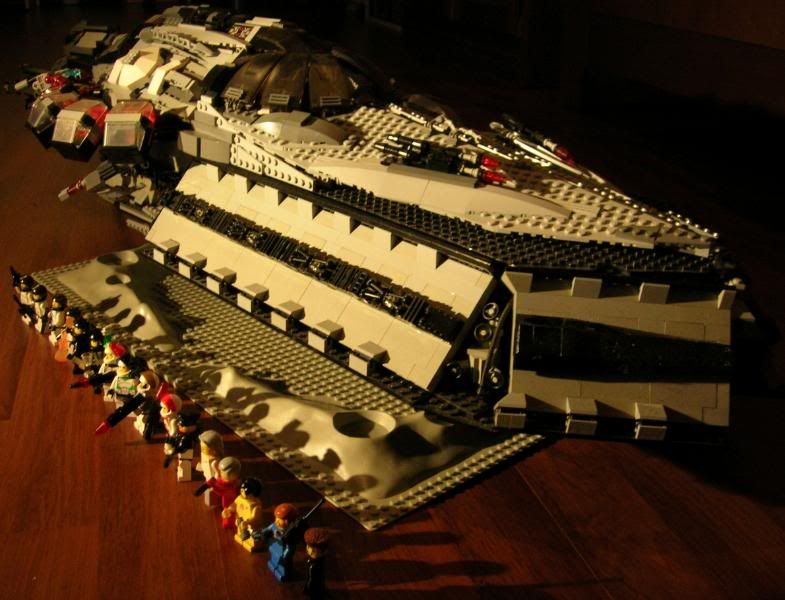 Alric Dreccs: "All hands accounted for?! Then let's fix this ol' Ark!"

BIG EXPLOSION!!!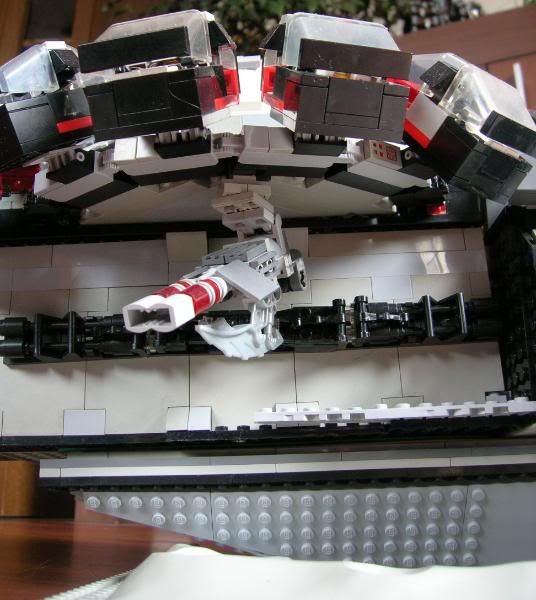 Mario: "The torpedo has back-fired!!!"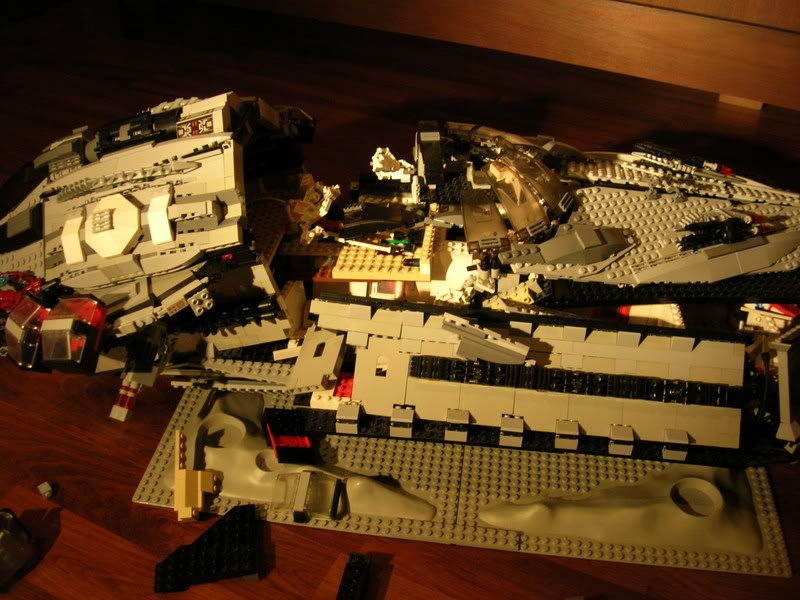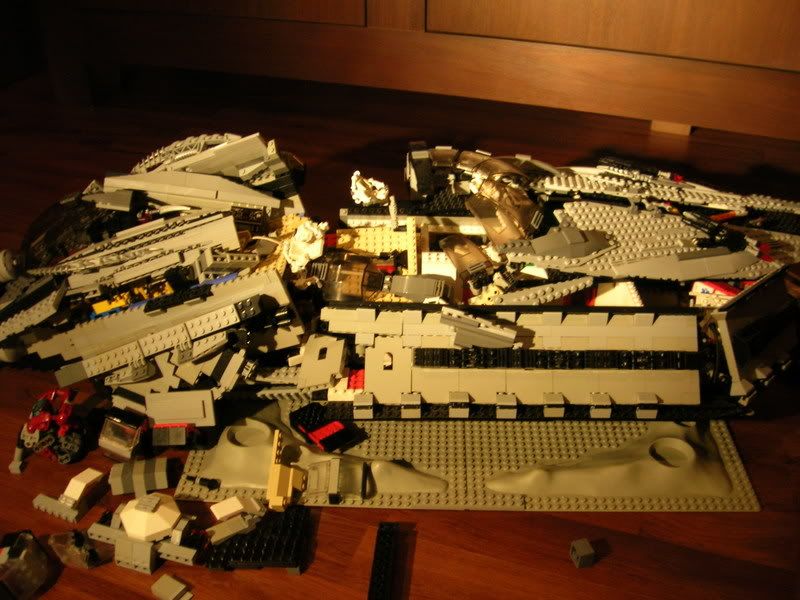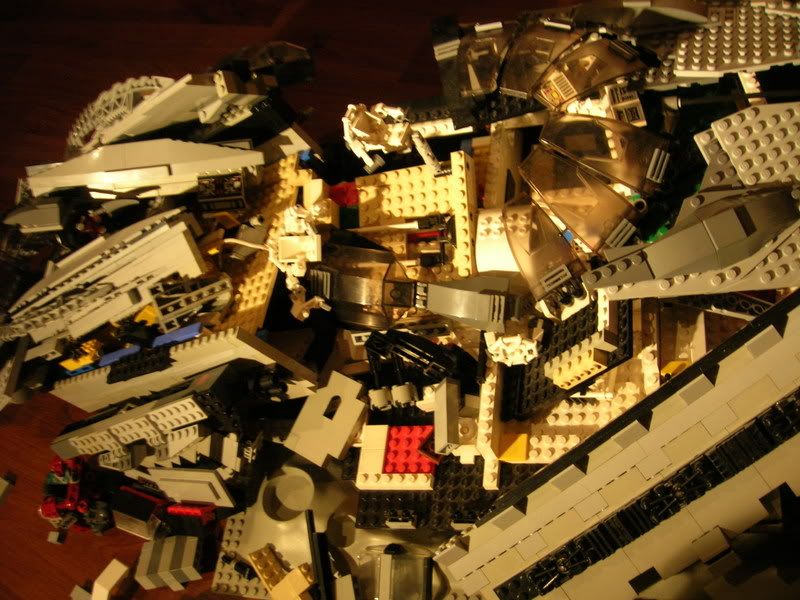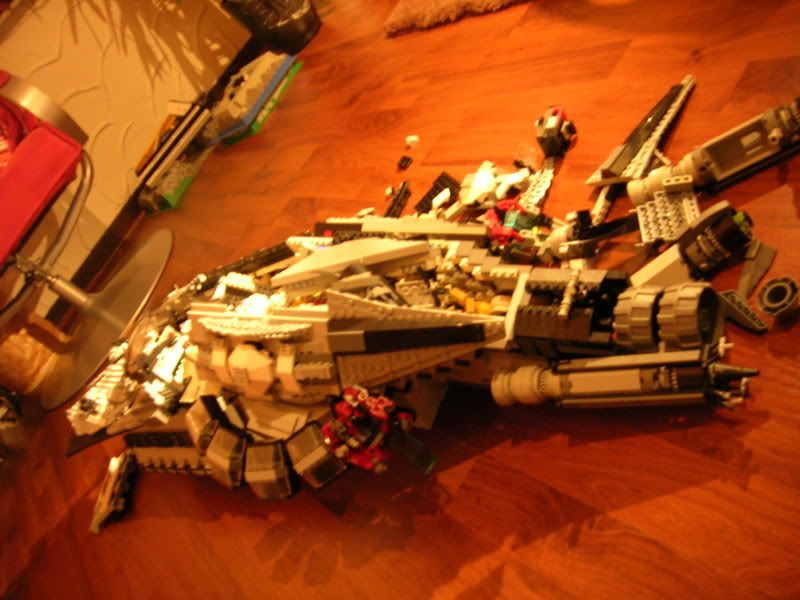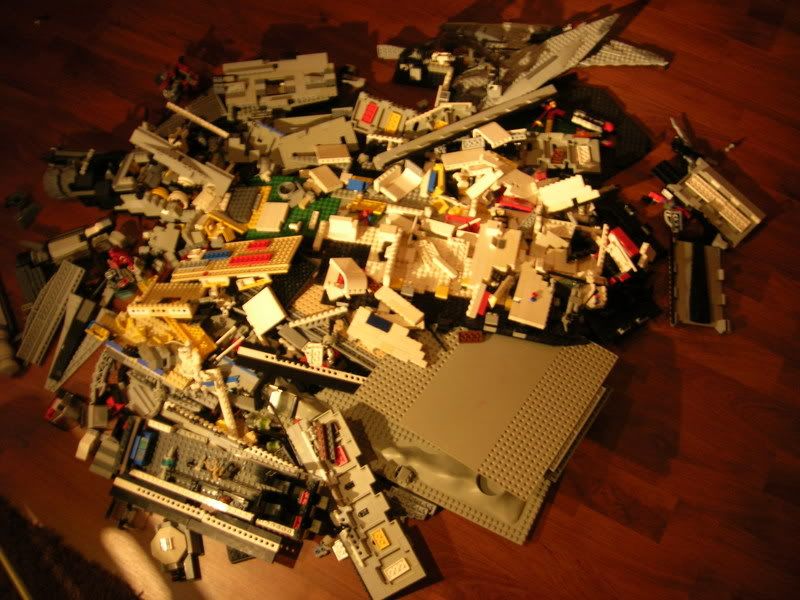 Nomar: "Do you think my bottle will have survived this?"
Dalv: "I sure hope so; I could definitely use that drink right now!"
Hazel: "These nasty things were all over the ship apparently …"
Michaela: "You guys think that they could have been the cause of this missile lock-up?"
Dalv and Nomar: "Oh yeah! Definitely…"



Willy: "I can't feel my legs! Or my arms…"
Ronnie: "Anyone missing an arm?"
Mario: "Nurse DeForet! Come over quickly!"
Ole: "I found the culprit, Captain!"
Knusst: "If I get my hands on those lousy boozers, they'll wish their mommies had never forgotten their pill!"
Alric Dreccs: "Why dun we just have a sit down, a tasty Cuban and help ourselves to a sip of whate'er is in that bottle!"

THE END


Or is it…



Dramatis personae

edit 06Feb09
In response to many of you asking if I really did destroy it: Yes! and I loved every second of it!
As soon as I placed the main hull on the torpedo bay section, the ship became really fragile. After I was satisfied with the photos, I removed a support under the engines and the ship buckled under its own weight. I had to help it a bit further to take it completely apart.
No Minifigs were harmed in the process.
Have fun!
Vlad
More from Vladimir
More across MOCpages